1 Year Low-FODMAP: Eliminating, Testing, and Re-Introducing
2019 was the year of recovering, mentally and physically. I started the Low FODMAP diet in January of 2019 after struggling with IBS for much of 2018. It definitely has been a huge adjustment, but 100% worth the challenge. Before starting the diet, I would have an upset stomach everyday, constantly felt exhausted, and had a unsettled stomach all of the time. Eventually, it got to the point where I would experience intense stomach cramping and aching. Now that I have been on the Low-FODMAP diet for a year now, I rarely ever have an upset stomach or any pain. In addition, I've noticed that my stomach has become more tolerant of certain foods. Eating became something that I dreaded because I was so afraid that I would make myself sick. Now that I've figured out much more of what is safe, I can eat without feeling anxious. Overall, I still tend to stay away from dairy, wheat/gluten, caffeine, food coloring, soy, carbonated drinks, fried foods, and anything acidic like tomatoes. On the flip side, I am now able to eat beans, most vegetables, most fruits, some gluten, and fried foods (in moderation of course). Sticking to this diet may eventually get rid of IBS but I'm not sure how true that is. I can say that it has majorly improved my quality of life.
Helpful Things You Should Know
It was really difficult to give up soda and juice so I supplemented with tea. Sure it's not the same but, it allows you to have something to drink besides water. Something with flavor. A lot of teas are caffeinated, but there are plenty more that are decaf AND taste just as good. That reminds me, I found a tea that greatly helped to prevent attacks. It's called Raspberry Leaf Tea, you can get it really cheap on amazon for 8$ for a large bag of loose leaf tea that will last quite a long time compared to 3.99$ per box at target. Not only does it help with digestive issues, but it also greatly helps with menstrual pain and has a great taste. It tastes very similar to earl gray or any other black tea but if you don't like the flavor or it doesn't work for you, then ginger tea and turmeric tea is also a good option. I drink tons of the stuff.
Use a symptom/food tracking app
If you're like me, and can barely remember what you had to eat yesterday, a food tracker app may be useful. I used, and sometimes still use, and app called mySymptoms. It's free to use most of the features and you can pay for the additional stuff if you want to but you don't really need it. It keeps track of your poops (lol), sleep quality, symptoms, exercise, stress levels, meals, and a few other things. It's really helpful for figuring out what triggered an attack and testing new foods, especially during the reintroduction stage of the low-FODMAP process. It even gives you a chart of your symptoms over time and other types of analysis using the data you put in. This isn't a paid promotion or anything, I just really like the app. There are other ones out there like Bowelle and CaraCare. A quick search on the App Store or Google Play store can give you more options to choose from.
Breakfast is always a good option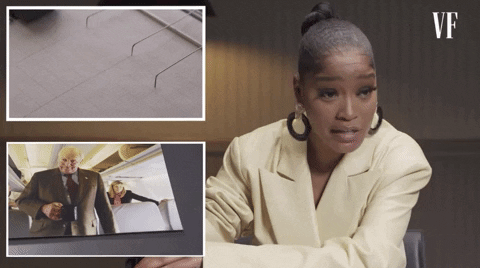 I hate to say it I hope I don't sound rude, but I used to hate breakfast. It was to the point where I would eat lunch or dinner in the mornings instead. I mean, they could be selling it on the street and I wouldn't know a thing, sorry to this meal. Let's face it, as people with IBS and most likely other digestive issues (as it usually comes along with IBS), we are fairly limited in our meal options. Sometimes it can be really difficult to think of a meal to put together. So how is this related to breakfast? Well, one of my favorite things to do is make breakfast for any meal. Besides pancakes, french toast, and waffles, breakfast is the only time of the day where I can choose pretty much anything that I want. Not to mention that it's quick and easy. If you are looking for a quick meal is hash browns, an egg, and turkey bacon. Of course there are recipes out there for Low FODMAP/gluten free versions of it, but generally eggs and bacon are the quickest, low effort option. And if you live in the south, and enjoy grits, you can have them with almost anything.
Don't be afraid to try weird food combinations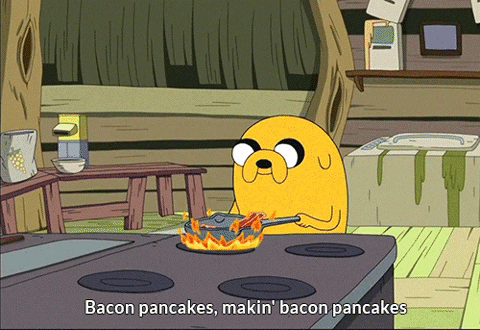 When you have to work with a few ingredients, the same meals get real old, real fast. So, it's always fun and encouraging to figure out new ways to enjoy the same food. For me, I would get discouraged really easily because it felt like there was nothing that I could eat. This helped with that. Some of my favorite combinations are eggs and cornbread (this one got me some weird looks), fried egg and dressing (and this one too), rice, beans, and creamed corn (okay all of them), butternut squash as a pizza sauce w/vegan cheese, and some others I can't remember right now. Try it out, there are tons of recipes and simple things that you can put together on your own. I've tried banana bread, mac n cheese, queso, and sugar cookies (replacing with low fodmap ingredients as needed of course).
Do you have any weird food combinations or favorite quick meals? Another weird combination of mine is tarter sauce and french fries. Happy Sunday!